Mr Lee had been working with agents for nearly 8 years now and was tired of the underperformance of his previous agents, who demanded high fees but offered average to poor results. He was in the market to rent out 2 properties and decided to look for new agents instead. After stumbling on Propseller, Mr Lee started working with 2 top notch property agents who specialised in renting out specific types of properties. He's extremely satisfied with their performance and now considers himself a loyal fan!
My Profile:
Name: Chin Lee
Deal side: Landlord
Property Type: Bungalow and Condo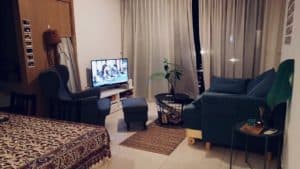 My previous agent charged me double the commission and would respond only 4 days after my messages
Before the 2 amazing agents rent out my properties in Singapore, the agents I was dealing with were very unprofessional.
I worked with my first agent for 7 to 8 years which is a long period of time, but towards the end I realized he was charging me double the market rate for commission. Most agents charge half a month's worth of commission for a 1-year lease, but I paid 1 month's worth.
Adding to this, he wasn't proactive when it came to renewing leases (which I would have to remind him about) and he would take 3-4 days to respond to my enquiry.
Another agent had a conflict of interest with me and did not disclose it
Another agent I worked with actually got me a tenant quickly, but did not disclose certain aspects of the tenancy that led to a conflict of interest. He also catered more to the tenants needs than mine, such as asking for equipment or other things in the house, and for a while it felt like my interests were not a priority to him.
Because of these two very troubling experiences, I turned to look online for agents and honestly started off with low expectations.
Propseller called me within minutes, I didn't expect a response at all given my historical experience with agents
I went online to search for top property agents in Singapore and came across Propseller. After I answered a short questionnaire on the site, someone called me back almost immediately. I didn't expect this at all, especially since my previous agents took 3-4 days to get back to me. It was definitely a pleasant surprise!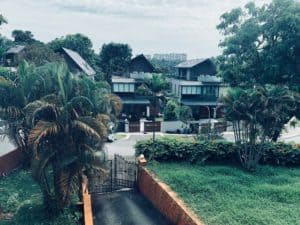 Because I had such a great impression of Propseller, I decided to give the agents the team recommended a shot. For the first transaction, I was trying to rent out a bungalow owned by my mother. I ended up engaging Andrew, whose profile said that he was one of the top property agents who specialized in landed property.
Andrew's performance was a 5/6 – other agents got us 1 viewing a month, Andrew got us 2-3 a week
First things first: Andrew wanted to take a look at the property and I arranged to meet with him a week later. But my plans changed and I happened to be at the bungalow earlier than planned, so I asked him if he'd like to come over. Even though it wasn't to his convenience, he came within 45 minutes of my call.
I was impressed with Andrew's flexibility; my mother got along with him as well. Once we got everything sorted out, Andrew quickly started arranging 1-2 viewings per week, which is an amazing feat considering that we've got an old bungalow on our hands. Other agents would only manage to arrange 1 viewing every 2-3 months or so.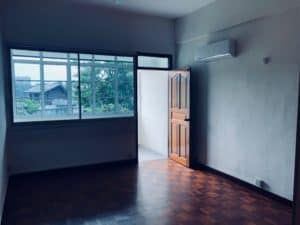 I also appreciate that Andrew takes the time to update us even if there are no offers for a particular week. It helps us stay on top of things and we know that he's proactively looking for more viewing opportunities.
Although we have 2 offers at the moment, nothing's set in stone yet. I understand that it takes more time to market a bungalow (especially one with an older structure and design!), which is why I'd rate Andrew a 5/6 regardless. I'm sure Andrew will be able to close a sale – it's just a matter of time.
Found a tenant for my condo in just 6 days
After having a good experience with Andrew, I decided to use Propseller to find another agent to market my own condominium. This time, the team recommended Daniel to me.
Daniel was sincere and professional and he worked extremely quickly. He got me 2 viewings right off the bat, with the second viewer making an offer. All in all, the whole process only took 6 days, which is very fast.
I also liked that Daniel went the extra mile for me. He has a network of contractors that he tapped on to do repairs and maintenance work for me. In fact, he even handled some small repairs himself, since he's a handyman as well.
On top of that, Daniel also helped me buy paint and drove me back to my apartment (since I didn't have a car at that point). This was of course, out of his job scope – but he was happy to do me the favour.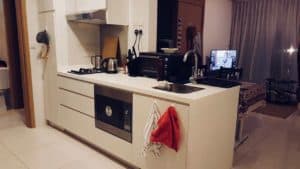 It was so easy to relax while the agents rent out my properties in Singapore, I'm now a huge Propseller fan!
Thanks to Propseller's recommendations, my experience with the agents in renting out my properties in Singapore was great, Im officially a fan! I've been recommending Propseller to all my friends who want to buy or sell property. Thanks again, Propseller, for introducing the top property agents in Singapore to me!
The next success story can be yours.