In Singapore, you can get a 4-room resale flat (969 – 1,182 square feet (sqft)) or a 4-room Build-To-Order (BTO) flat (~969 sqft) with a budget of S$450,000. But have you ever wondered what type of property you can get overseas with the same budget?
We analysed properties from all over the world and shortlisted 10 that would give you the best comparison below. Check it out!
Asia
With a S$450k budget, be prepared to be wowed by the options available to you. Live like royalty with your very own villa that either directly overlooks the seaside or is just a short walk away from your doorstep.
Indonesia, Bali
Beachside Villa, 3-Bedroom,
1,550 sqft for
S$296,123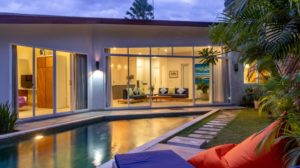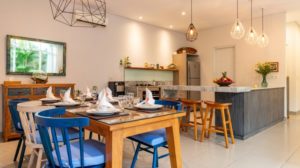 See the listing on Seven Stones Indonesia.
This villa was built on 3,498 sqft of land, sitting in a convenient location just 5 minutes away from beaches and famous beach clubs. In addition, it is close to schools, clinics, and supermarkets which are an important consideration for families. 
Indonesia, Batam
Beachside Villa, 3-Bedroom,
1,450 sqft for
S$388,000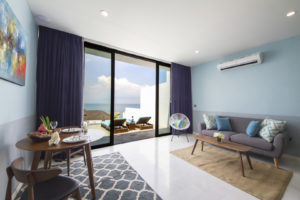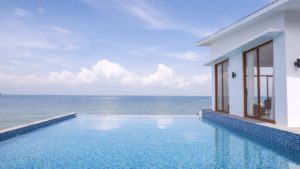 Find out more on iProperty.
Having a pool overlooking the sea, this property is ideal if you love the water and enjoy calm and serenity during the day and night. Minimalistic on the inside, living in this property will be like you're on holiday 24/7. 
Thailand, Phuket (Cherng Talay)
Private Villa, 3-Bedroom,
1,615 sqft for
S$393,437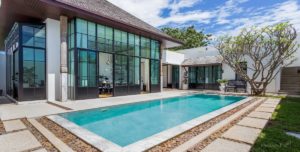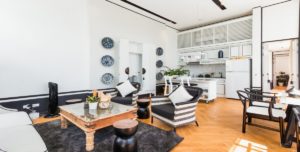 See the listing on Phuket.Net Real Estate.
This Villa has an open plan layout and high ceilings with tall windows that can be opened up to walk directly to the pool terrace. The master and second bedroom share the same benefits. This property is a short drive away from Phuket International Airport as well as many beaches and resort complexes. 
Philippines, Metro Manila
Seaview Studio, 3-Bedroom,
1,974 sqft for
S$449,757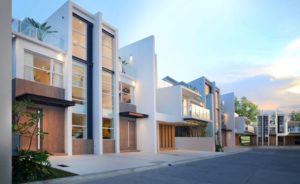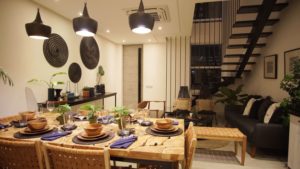 Find out more about this Lamudi.
This apartment may look a little congested but it is actually because it has been maximised to the fullest. The size of this property is double that of a regular 4-room flat in Singapore is. Adding on to this compact apartment is its prime location and its stunning exterior. 
Americas
Be swept away with homes that offer you magnificent views of the surroundings. From mountain-top views to snowy peaks, there are options for every nature lover.
Canada, Quebec
Ski Resort Home, 2-Bedroom,
1,448 sqft for
S$445,557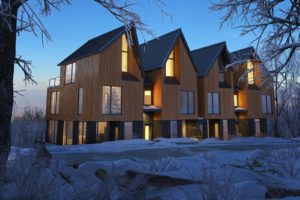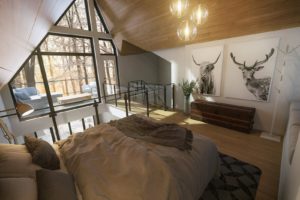 See the listing on Sotheby's International Realty.
Enjoy the modern Scandinavian architecture of this resort home that blends smoothly with the nature that surrounds it. Live a life of luxury by the pool or in the evergreen embrace of nature.
United States, Washington
Landed, 4-Bedroom,
3,495 sqft for
S$442,064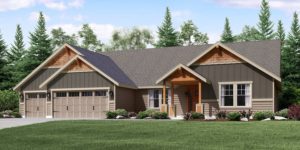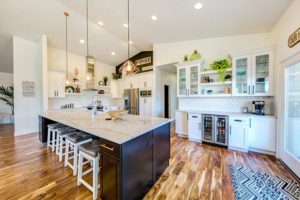 See the listing on Compass.
A gorgeous and well-furnished home in an upscale estate, the place is popular for its bright hues and proximity to top schools situated in the vicinity.
Europe
Europe is known for its scenery as well as the interesting structure and location of its properties. Let's take a look at some properties that you can purchase for the price you paid for your property in Singapore.
Lithuania, Vilnius
Modern 2-Storey Apartment, 3-Bedroom,
1,173 sqft for
S$448,331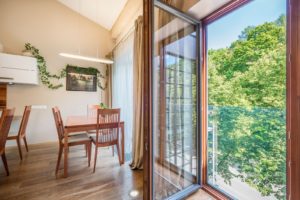 See the listing on Sotheby's International Realty.
This 2-storey apartment is perfect for the hobbyists with a hardy storage room that can fit anything from painting supplies and canvases to mountain bikes. Elegant curves are tastefully placed around the apartment for a carefree feel.
Portugal, Algarve
Seaside Apartment, 2-Bedroom,
1,593 sqft for
S$449,830
See the listing on Sotheby's International Realty.
This apartment by the seaside is perfect for busy families who would like to kick back and relax by the waves. This apartment is not only 5 minutes from the pristine beaches of Algarve but is also located close to schools and healthcare facilities.
France, Montpellier
Apartment, 1-Bedroom,
473 sqft for
S$417,523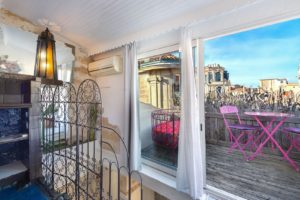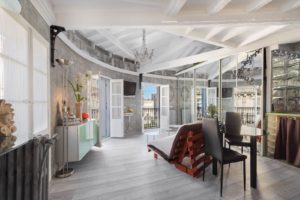 See the listing on Sotheby's International Realty.
This elegantly designed unit overlooks the most popular street in the city and comes fully fitted with all the necessary amenities. A surprise, however, waits in the basement. For those who love wine or just need the extra space, this place comes with a large cellar.
Africas
Africa may be an unconventional choice for Singaporeans as most of us have only heard of the wildlife there and little about property or developments. However, we managed to find a jaw-dropping property for the price that you purchased your Singapore property at!
South Africa, Johannesburg
Prime Penthouse Apartment, 2-Bedroom and 2 Bathrooms
for
S$447,457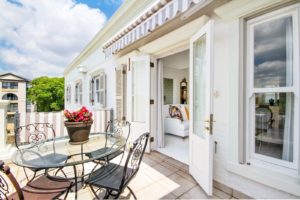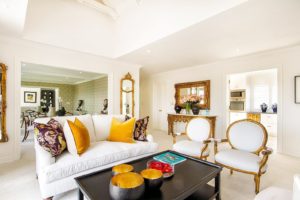 See the listing on Sotheby's International Realty
This penthouse apartment is conveniently located near a shopping mall and a school. It also comes with a cinema room and a garden. This magnificent cityscape that comes alive at night is definitely the most alluring pull of this home.
Interested to know what type of properties you can get overseas for S$700K, S$1.5M or S$2M? Read now and prepare to be blown away!