Most of us think that selling our property after years of value appreciation would bring a windfall. But the reality is, you could end up making a loss instead. 
Fortunately for Ibrahim Md Said, he was able to reduce the damage of a negative sale with the help of Propseller. 
What is a negative sale?
A negative sale happens when your selling price is less than your outstanding mortgage loan and total CPF refund amount. 
Let's say your flat is sold for $400,000. You have an outstanding mortgage loan of $220,000 and you need to refund $280,000 inclusive of interest to your CPF. That leaves a $100,000 shortfall which you are required to cover in cash.
However, the cash refund to your CPF is waived as long as your property is sold at or above valuation.
How Propseller helped an HDB seller avert a catastrophe 
That was the dire situation Ibrahim faced when he decided to sell his HDB flat. 
He had already bought a new BTO unit and wanted to sell his 5-room Edgefield Plains home in Punggol. Although he expected a negative sale, he hoped to minimise the shortfall while the property market was at a peak.
Despite having friends who are property agents, he engaged Propseller instead, as Propseller's below-market 1% commission would help him to set aside more savings. 
"I also believed that Propseller's system of having an entire team, not just a solo agent, working on the sale could achieve better results," Ibrahim said.
Adding to Ibrahim's woes, the unit was a tough sell as it was affected by noise from the expressway, as well as the afternoon sun. 
"Despite the challenges, we wanted to do everything possible to secure the best price for Ibrahim," Propseller's Real Estate Consultant, Dave Teo, said.
Propseller's professional photographer expertly shot the unit in the most flattering light, while the marketing team constantly pushed his property listing on 7 portals, garnering the unit 191 buyers' enquiries.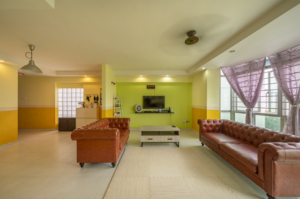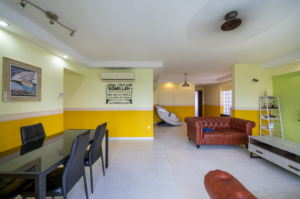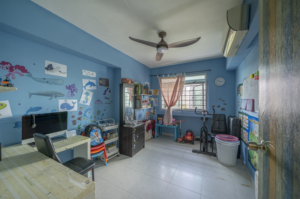 Ibrahim's property listing photos, taken by professional photographers
The viewings scheduling team then managed to arrange 30 viewings, after qualifying potential buyers to ensure that those who went to view the unit were genuine and eligible buyers. This helped the seller save time and hassle on unnecessary viewings. 
"Not only did Propseller keep us updated throughout the process, we were also able to go online and see the number of enquiries, viewings, and offers we were getting via the Owner Dashboard," Ibrahim said.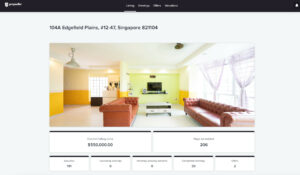 Track your sale anytime, from anywhere with your Owner Dashboard: Listing Performance, Viewings Feedback, Offers, Property Valuation
Zero out-of-pocket payment
After 3.5 months, the property was sold at a record price for the block at that time – $45,000 more than the previous highest transaction.
"Even though it was a negative sale, Dave was able to sell the unit at $25,000 higher than the price I had initially expected," Ibrahim said.
What's more, because the property's selling price matched its valuation, Ibrahim was not required to make any cash top-up to cover his CPF shortfall.
"We really appreciated the efforts made by Dave and the Propseller team. Thanks a lot to Propseller," Ibrahim said.