Defying the recently announced cooling measures, a Bedok Reservoir Condo unit was sold by Propseller in a record-breaking transaction that surpassed the development's previous peak by $65,000.
The 3-bedroom condominium unit in Bedok hit the record price just 3 days after listing and was sold in 1 viewing. This was despite challenges such as the unit facing the "West sun" and having 29 competing listings of similar tenure, size, and location.
"We decided to sell through Propseller after reading lots of positive reviews about their results and efficiency. They certainly didn't disappoint," said sellers Mark and Cheryl.
An extra $90,000 for sellers to upgrade
The unit was sold for $70,000 above its target price. In addition to an estimated savings of close to $20,000 due to Propseller's lower-than-market commission – half of what typical property agents charge – this worked out perfectly for Mark and Cheryl.
"With a newborn and 2 daughters, we needed more rooms for privacy and a larger space for family gatherings," Cheryl said. 
The couple's goal of upgrading to a bigger living space is now secured with the additional $90,000 to spare.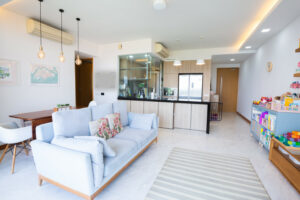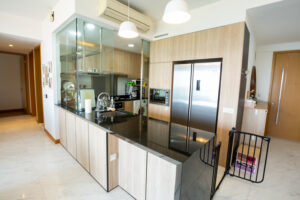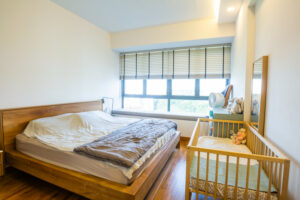 Images: Mark & Cheryl's property listing photos, taken by professional photographers
Full transparency with real-time updates via the Owner Dashboard
One of the things that attracted Mark and Cheryl to Propseller was the transparency offered by its Owner Dashboard, which allowed them to track their property sale in real time, especially enquiries, viewings, and offers.
"Because of the real-time updates, it was easy for us to see the progress and make our arrangements. It was also reassuring to witness how fast Florence Ho, our Real Estate Consultant, and her team, responded to buyers' queries," Mark said.
During the first meeting with Florence, Propseller also provided a detailed sales analysis based on past transactions, market trends, and other data.
"We were advised that our unit could fetch more than what we asked for. If not, we would never have known that such a high selling price was achievable," Mark added.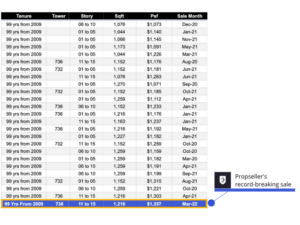 Image: List of past transactions in Marky & Cheryl's condo (Dec 2020 to March 2022).
"We didn't need to worry at all because Propseller made it very smooth and easy for us"
As first-time sellers, the homeowners were initially unsure about the process and timeline. They were also anxious about how the cooling measures would affect demand.
"As it turned out, we didn't need to worry at all because Propseller made it very smooth and easy for us," said Cheryl.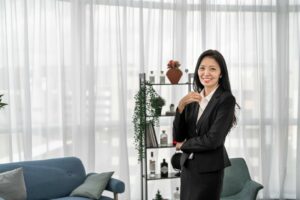 According to the couple, Florence guided them through the entire process, from addressing their concerns to negotiating for the best price.
Florence added that, to make viewings more convenient for sellers, a team of specialists will handle buyers' queries and pre-filter potential buyers. This ensured that those who came for viewings were genuine buyers.
The whole process felt incredibly professional and organised, Mark commented.
"We were so impressed with Propseller that we recommended them to our relative, who can also attest to the sales result Propseller achieved," Mark said.
Looking to sell your property?
Fill out the form for a free consultation – no strings attached!
31 March 2022