Together with her husband, French expat Aline was looking for a place to stay in Singapore. At first, Aline wasn't sure where to find property agents in Singapore. But after consulting her Facebook expat group, she got to know of Propseller. Aline quickly found her agent through Propseller… and the rest, as they say, is history!
My Profile:
Name: Aline S.
Deal side: Tenant
Property Type: Condominium
District: Singapore, Kovan
Phase 1: Where to find property agents in Singapore?
Moving to Singapore was a big step for us – so of course, we did our homework. First, we read up on the different types of housing, and decided that we would rent a condo. (A house would be out of our budget!) Next, we had to determine where to find property agents in Singapore. This was fairly easy – I was a member of a Facebook group for French expats in Singapore called Singafrog, and they recommended Propseller.
I contacted the team at Propseller, and got a call back almost immediately. The person who talked to me on the phone could speak French, and they explained everything about Singapore's real estate market to me. They also told me some of the most common mistakes expats make when renting property in Singapore, which was really useful. We trusted Propseller, and were happy to hire their recommended agent, Patricia.
Phase 2: Searching for our flat
We arrived in Singapore on 18 August 2017, and we had 3 weeks to find a flat. We weren't sure where we wanted to stay, but it couldn't be too far from Lycée Français. Patricia confirmed that we wanted to get a condo instead of a house, then started searching for the ideal home for us. (She also agreed that a condo would be the best option for us. According to her, we would get bored living in a house with no neighbors nearby!)
We visited a total of 10 apartments in 2 days, all in the Kovan and Bishan area. During the search, Patricia was great at helping us narrow down our options. For example, after visiting a particular condo which we liked, she told us that it was a little far from the MRT station. In addition to this, she also mentioned that the greenery would attract a lot of insects! We love that Patricia was honest and candid, and looked out for us. 
Phase 3: Finding the ideal apartment
After looking at all those apartments, we decided on a 4 bedroom flat at Kovan Residences. This place ticked all our boxes: it was very near the MRT, and there were supermarkets and food centers nearby. At the end of the day, we could really picture ourselves living there. And here's the best part: because the rent was within our budget, we didn't even need to negotiate. We signed the lease and moved in on 30th August, less than two weeks after relocating to Singapore.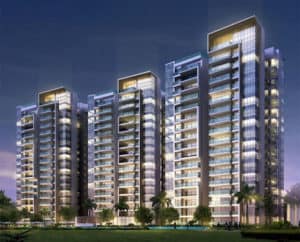 Phase 4: After the move
To be honest, things didn't go that smoothly after we moved in. We encountered a few problems – for example, my washing machine broke down, and one day, I forgot my access card when I went out. Each time, I called Patricia, and she helped resolved my issue quickly. You can tell that Patricia is a highly dedicated agent, and the extent she goes to for her clients is amazing! Even though we've already moved in and completed the transaction, she's still available for us. That's something I appreciate a lot.
If you're wondering where to find good property agents for relocating to Singapore, I recommend Propseller. 100%. My experience with them has been great – and they're awesome at matching you up with top-notch agents such as Patricia.
The next success story can be yours.