Karen was on the hunt for a property agent to help her sister-in-law sell her existing HDB flat and downgrade to a smaller one. She didn't know any agents personally and wasn't familiar with property agencies or sites. After stumbling upon Propseller, Karen got in touch with Jacqueline, who turned out to be a capable and reliable agent. Jacqueline successfully helped her sister-in-law sell her flat and purchase a new one quickly; the entire process was a breeze for the two ladies.
My Profile:
Name: Karen N.
Deal side: Seller and Buyer (together with sister-in-law)
Property Type: HDB
Our goal? To downgrade to a smaller HDB, and to do it as quickly as possible.
My sister-in-law wanted to downgrade her housing; she was thinking of moving somewhere nearer to an MRT station and other amenities. We wanted to complete the selling and buying process quickly. Considering the fact that Singapore's property market is cooling now and that this is a huge move for my sister-in-law financially, we thought it'd be better to have a professional helping us out.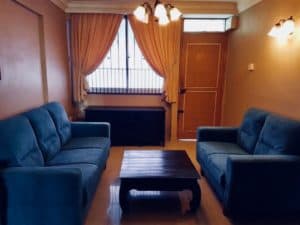 Propseller called me almost immediately and recommended 2 agents.
In my research, I chanced upon Propseller. After I submitted an enquiry, I got a call back almost immediately. The Propseller team recommended 2 agents to me, and I met up with both of them to hear their pitch. After the meeting, I read through their customer reviews as well and decided to go with Jacqueline who impressed me with both.
I can't imagine having to trawl the web to look for an agent on my own. It would've been a huge hassle to figure out who is good, who knows the area, etc. So it's great that Propseller did the heavy lifting instead, and shortlisted my candidates to just 2 agents whom I could pick from.
For me, Jacqueline felt like the right choice because she seemed to have a large customer base, was confident with her approach and was specialized in the Queenstown area. She was a perfect fit. We ended up working with her on an exclusive basis, which I think helped motivate her to work even harder on our sale.
Things moved quickly after that – we started getting viewings within a week.
Jacqueline visited my sister-in-law's place to take pictures to promote the property, and things started moving quickly after that. Within a week, we got our first viewing. This continued till we had approximately 10 viewings in 2 months. After every viewing, Jacqueline would update us about whether there was an offer on the table. We appreciate how responsible and Jacqueline is – this really allowed us to have peace of mind through the process!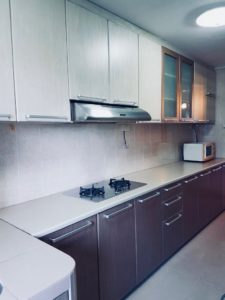 Even in the cooling market, it took just 2 months to sell the HDB close to our asking price
We got 2 offers in just 2 months even in this cooling market. This was even harder for us because the HDB we wanted to sell was on the more expensive side. We were happy with getting 2 offers that were quite close to our asking price, considering that the property market in Singapore isn't currently doing well.
Viewed HDB flats that met our requirements perfectly, and settled on one within 2 days!
Now that Jacqueline had helped my sister-in-law sell her flat, the next challenge was to buy a new flat. This went smoothly as well: Jacqueline brought my sister-in-law to view three flats which matched her requirements perfectly, and she picked one within one or two days!
According to her, Jacqueline understood her location and pricing requirements well, and never pressurized her to accept something she didn't want to. Jacqueline also successfully negotiated the price of the flat down by $10,000, which is an added bonus. My sister-in-law made a good profit from the downgrade, so she's happy!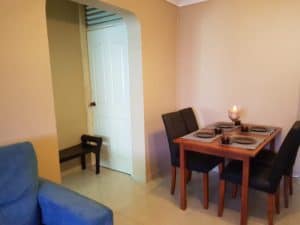 We managed to sell an HDB flat and buy a new one, all in 2 months
All in all, we're really pleased with Jacqueline and so glad that we used Propseller to find a good agent instead of looking for one at random on the web. She's very hardworking and responsible. She also went the extra mile by going with my sister-in-law to the town council to sort out all the paperwork. She's definitely a great asset. I've already recommended her to a friend of mine, who couldn't sell his flat for 6 months. Jacquline did it in a few weeks!
If not for Propseller, we'd be burning a ton of time on researching agents, and we might not have chanced upon such a great agent!
Considering downgrading your HDB? Read this Step-by-Step Guide on how to downgrade your HDB flat!
The next success story can be yours.