Romain had a precise idea of the apartment he'd like when departing Vancouver for Singapore. It had to be big, modern, with 3 bedrooms and a spacious kitchen. All of this at a good price and in a nice condo! The search for the rare gem was thus launched. He will be assisted by the best expat property agent of Singapore recommended by Propseller. Discover his story.
My Profile:
Name: Romain Edin

Deal Side: Tenant
Property type: Condominium
Location: Singapore, central district

In search of the ideal apartment
I traveled to Canada for 10 months before I got the opportunity to work in Singapore. I knew instinctively what kind of apartment I wished to have and that I would share it with a colleague. We needed 3 rooms, a great kitchen and a lot of space in general. I was interested in the districts of Novena and Farrer Park and I wished to stay on a reasonable budget.
When I discovered Propseller on the Facebook group of the French community in Singapore, I found the idea very nice. Indeed, I did not know much about the real estate practices in this unknown country. I was afraid of working with dishonest agents, and was confused between tenant agent and landlord agent… And I said to myself that to work with an agent who had past reviews and knowing he will be rated on the job assures me.
I was afraid of working with dishonest agents
In that case, I had two choices: Propseller, or to select agents randomly and hope for the best. Easy decision!
Accompanied by the best expats property agent of Singapore
I thus submitted my request to Propseller and was called back during the day. The Propseller team firstly enlightened me on the Singaporean real estate practices. Tammy, my top agent who specialized in expat rentals was recommended to me at the end of the call.
Tammy curated for me a beautiful list of apartments' selection. She understood my needs well and proposed me only the properties corresponding to my criteria. Moreover, what I looked for wasn't easy to find in Singapore. I wanted something big and modern but new condos are usually smaller than old ones, I wished for a well-equipped kitchen but at the same time, I do understand that in space-starved Singapore, this might be difficult to achieve. When Tammy presented me the apartment which is mine today, it was love at first sight: a beautiful condo, renovated, with a great kitchen, 3 bedrooms and all of this for an honest price! Few apartments could correspond to my criteria and she had found the best of all.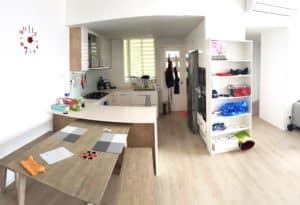 Few apartments could correspond to my criteria and she had found the best of all.
She really took care of everything. First of all, the negotiations: she managed to obtain for me a 500-dollar monthly discount. Secondly, she did a handover report in a very conscientious way for almost one hour, something that I would not have alone. She also took care of my utility subscription and gave me a lot of helpful pieces of advice. In addition, she even taught me to sign my first Singaporean check!
A great experience with Propseller
I was delighted by this experience. Thanks to Propseller, I was very well accompanied and it really facilitated my arrival to Singapore. Now, this flat is my home away from home. I am always in touch with Tammy who deserves the status of best expats property agent of Singapore!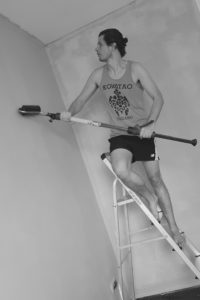 The next success story can be yours.