Isabel was moving to Singapore all the way from Colombia; she was looking for an agent to help her through the process. She met Daniel via Propseller and he turned out to be the agent of her dreams. He understood her requirements perfectly, and to top it off found her an ideal apartment below her budget. All in all, Isabel had a stress-free experience with her move!
My Profile:
Name: Isabel V.
Deal side: Tenant
Property Type: Condo
A lot of expats recommended I use an agent to find my home
I was due to move from Colombia to Singapore, and the first thing I did was to research my housing options.
All the Facebook groups I checked out recommended that you should use an agent to rent a property in Singapore, and my friend said the same as well. I decided to take their advice, and started looking for an agent!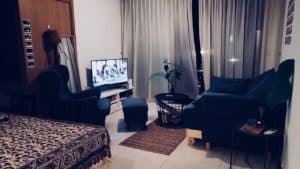 I got in touch with Propseller who called me back really soon after
After I submitted an enquiry with Propseller, I got a call back from the team in 2 days. He asked me several questions to learn more about my situation and recommended me an agent (Daniel!) who was experienced enough to find me my home based on my location and price requirements.
The agent connected with me almost immediately after that, but since I was due to move only a month after, I asked him to message me then. He did as I requested, remembered to call me back and we met when I came to Singapore.
Daniel knew exactly what I wanted and found several units that perfectly fit my needs
We met on the same day that I asked him to, which was great!
In total, we viewed 3 units. The first one was in Tiong Bahru; while I liked the neighborhood, the apartment was too small.
The second one was in Alexandra, and I was quite taken with it. Daniel was very helpful in explaining various things – that the unit was nearby IKEA.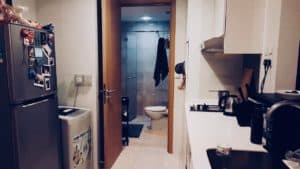 Finally, we viewed the third apartment, which was near the university. When I saw it, I completely fell in love with it. It had 2 rooms, it was spacious enough for me, plus it was easy to commute to the university from the apartment.
Daniel showed me more than just homes, he showed me bus routes, important apps and so much more
He showed me how I could access public transport from each unit, how long it'd take me to get to the university, which apps I could download in order to plan my commute and figure out how to go from one place to another, etc.
Since I had just arrived in Singapore, and I knew NOTHING. So much of how I get around easily now is thanks to Daniel.
He even drove me to places like banks
Daniel went so far beyond his duties that he even drove me to a bank to set up an account and transfer money from my other account, and stayed with me throughout the process.
I had to get my utilities activated in my new home, and because I didn't know how to do, Daniel took care of it for me. This was NOT in his scope of work, and I really appreciate his effort!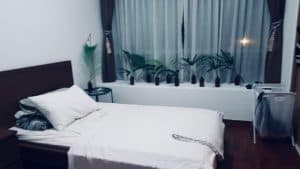 Sealing the deal… renting in Singapore was insanely fast and efficient!
I didn't want to rush into anything, so I mulled over the decision for two days.
At the end of the two days, I still felt like the apartment was a great choice, so I went for it!
Daniel told me I could just forward him all the papers electronically, through my phone. I didn't realize that I could do this, but it was great – it really simplified the whole process!
The landlord accepted my offer the next day, and two days after that, we signed the final contract.
Daniel did everything he could to help me get set up – I was really impressed.
With everything settled, I moved in within a week.
On the second day in my apartment, I plugged an appliance in, and all my electricity went out. I called Daniel, and he IMMEDIATELY dropped everything and came to help. What a stand-out guy!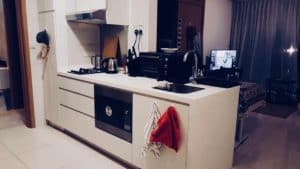 My experience working with Daniel was, in a word: fantastic.
Daniel understood me so well – it was as though he could read my mind.
I had some requirements that were quite vague; for instance, I told him that I wanted an apartment that isn't too old but isn't too new either.
Guess what? Daniel REALLY delivered – the apartments he showed me were not too old, not too new… they were exactly what I was looking for!
I also liked that he didn't pressure me to increase my budget. In fact, the apartment that I ended up getting was below what I had expected to pay.
All in all, I feel like I can really trust him, and I would definitely get in touch with him again if I do want to move to a different part of Singapore.
Thank you, Propseller, for hooking me up with such an awesome agent.
I didn't expect that moving to Singapore would be so insanely fast and efficient, but I'm glad it turned out this way!
The next success story can be yours.