Mario is not new to relocation. With his wife, it is the second time they are moving to Singapore after spending time in London and Hong-Kong. The problem is, their last experiences as tenants had been a disaster. Hoping to change this, Mario contacted Propseller to avoid unpleasant surprises yet again. Discover his story.
My Profile :
Name: Mario T.

Deal side: Tenant
Property type: Landed House
Location: Singapore, central district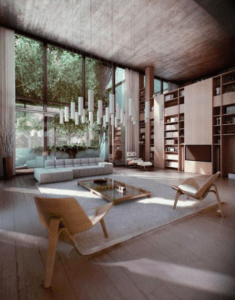 Trying to find a way to have a good real estate agent
The first time we had settled down in Singapore, I benefited from an expat package. Everything was included thus I did not need to be involved at any stage. But that was not the case this time.
I asked estate agencies if they could compare their agents to recommend me one but they told me that it was impossible. It seemed that I would have to rely on luck to engage a good agent. Next, I asked friends if they had any property agent to recommend. Unfortunately, I only got the contact of agents who serve areas and property type different from mine.
This is when I discovered Propseller. I was telling myself: "Finally, what a good idea!". I was promptly called back after inputting my search into the browser. It gave me confidence. Over the phone, my needs were understood and I had pieces of advice and recommendations to go along with. The call felt genuine and I appreciated the human touch that made me feel like I was not just "another number" in the system. The reviews of customers added a layer of trust – it was reassuring.
The call felt genuine and I appreciated the human touch that made me feel like I was not just "another number" in the system.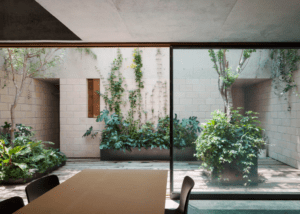 A fantastic experience with Tammy, my Propseller top estate agent
When I met Tammy, my top recommended property agent in Singapore, I had a good feeling – she understood my needs within the first 15 minutes. My requirements were precise; I knew exactly what kind of property I wanted and in which district. Here, we narrowed down our search to a house in a Central district.
As surprising as it can be, the first house we viewed ended up to be my final choice, among the 7 which I had visited the same day. I was without my wife during the viewings and I sent her photos of the house. When she saw it, her answer was: "Fantastic! This is exactly the one we need! "
Her answer was: "Fantastic! This is exactly the one that need!
THE good surprise when doing the handover report
Then came the negotiations with the landlord's agent. My Propseller agent managed to obtain us a considerable discount on the asking price. She took care of everything. My best and greatest surprise came later. The day of the handover, when Tammy came accompanied with a professional reporter; together they reported everything that what was in the house in writing and in pictures. 
She told me that she does systematic handover reports for big properties to lessen the headaches for tenants upon their departure. I asked her if I could pay the service of the reporter, which she refused. This service was beyond my expectations, it is something that I appreciated. During my previous experiences, the inventory lists have been badly managed, and caused me a huge deal of stress. With Tammy, I know that this will not repeat and am largely relieved!
Tammy came accompanied with a professional reporter.
Definitely a perfect agent
We would not swap our house for anything in the world. Besides being very happy with our new house, I am more than delighted with the service. Tammy was very professional and managed the processes and other parties well. I think that people who exceed expectations deserve more work and comparing them achieves this. The Propseller service allows agents to be compared, and puts the spotlight on estate agents who stand out such as Tammy. Without Propseller, nobody would know for example that she hires a reporter at her personal expense.
This is a step in the right direction in the real estate industry. With time, it should eliminate bad practices in the real estate world.
The next success story can be yours.