Here's French expat Raphaël's story. He shares about how Propseller helped him to find the best property agent in Singapore, as well as the condo of his dreams. Psst: it only took 10 days! 
My Profile:
Name: Raphaël
Deal side: Tenant
Property Type: Condominium
District: Singapore, Outram Park

Phase 1: Searching for apartments for rent in Singapore
I was relocating to Singapore for work together with my fiancée, and searching for a rental condo. My first instinct was to search on a platform such as PropertyGuru, and not engage any agents. But it was tough to make a decision just based on the pictures we saw. Also, we were also a little wary after reading a few "horror stories" of expats renting studio condos in Singapore. We eventually decided to search for an agent who could guide us through this process.
We were also a little wary after reading a few "horror stories" of expats renting studio condos in Singapore.
After googling for property agents in Singapore, we found Propseller. We submitting an inquiry and we immediately got a call where someone from Propseller explained the process to us. I have to say, their team is extremely efficient! 
Phase 2: Working with our agent
On top of giving us all the relevant information, Propseller also recommended that we work with Tammy. They recommended her as the best property agent in Singapore, and she had plenty of amazing reviews. We decided to give it a shot.
The first viewing wasn't ideal –Tammy showed us many listings, but not all of them were to our taste. She later explained that she wanted to show us a wide variety of properties. This was so that she could get a better idea of what we like and dislike, and fine-tune the apartments for the second viewing.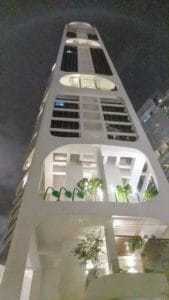 At the end of the day, we finally found something which we liked. It was a condo built by a Japanese architect, and we loved how the apartment was laid out. We thought about putting down an offer, on the spot. Nevertheless, we held back, because I thought that Tammy might be able to find us something even better. Also, we couldn't sign any papers on that day, since I didn't have my visa yet – so we decided to take a short holiday and make a final viewing appointment with Tammy when we were back.
Phase 3: Finding our dream home
During our final viewing appointment, Tammy really lived up to the title of best property agent in Singapore. She showed us three different apartments, and we completely fell in love with one of them. It was built in a similar style to the Japanese-inspired condo that we previously saw, but in Outram Park, which we preferred over the previous neighborhoods we had been to. In addition to that, it was within our budget, and we didn't incur any agent fees since the monthly rental was above $3500. Needless to say, we were thrilled! 
Tammy really lived up to the title of best property agent in Singapore.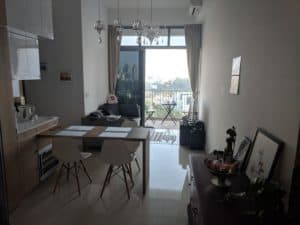 Phase 4: Sorting out the details
Tammy was such an asset when it came to all the paperwork. It was great that she advised us on the various clauses in the contract and liaised with the landlord's agent and the landlord. She helped us negotiate the contract such that it was in our favor. On top of that, she also helped us pay for the Stamp Duty tax because we didn't have a Singaporean bank account set up yet. We paid her back after, of course!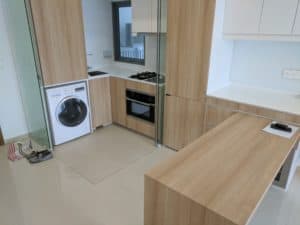 Working with the best property agent in Singapore
We can't believe that we found our dream condo in just 10 days. We landed in Singapore on a Thursday, started viewing on a Friday, took a short break for a holiday, and had our final viewing the next Friday. The Tuesday after that, we had already collected the keys to our new home! Tammy's service was truly outstanding and she made our experience of finding a cheap condo for rent in Singapore so easy and fuss-free. We would definitely recommend Propseller to anyone who's looking to rent in Singapore!

The next success story can be yours.