In Singapore, you can get a 1,000 sqft condominium unit at a prime location for S$1.5 million. Have you wondered what type of property you can get overseas with the same budget?
We analysed properties from all over the world and shortlisted 10 that would give you the best comparison. Check it out!
Asia
With a S$1.5 million budget, be prepared to be wowed by the options available to you. Live like royalty with your very own villa that either directly overlooks the seaside or is just a short walk away from your doorstep.
Indonesia, Bali (Canggu)
Private Villa, 3-Bedroom, 1,550 sqft for
S$837,438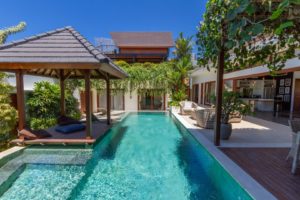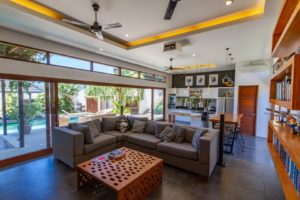 See the listing on Seven Stones Indonesia.
This elegant villa is made with classy materials such as black granite and teak. Additionally, if you are a wine connoisseur, you will enjoy the wine cellar with a see-through glass ceiling. The open layout ensures optimized ventilation for those seeking a natural feel for their home.
Thailand, Phuket (Layan)
Private Pool Villa, 3-Bedroom, 1,550 sqft for
S$1,355,890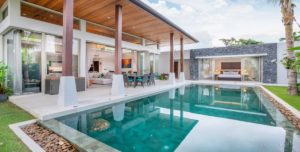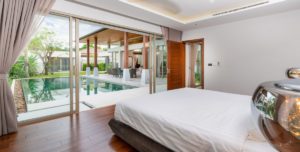 See the listing on Phuket.Net Real Estate.
This villa surrounds an aquatic pool that is easily accessible from any part of the house, providing you the optimal location for extravagant pool parties. Moreover, the 4 bed-and-bath villa also has a spacious garage that can ensure the safety of 2 cars.
Thailand, Phangnga
Beach Villa, 2-Bedroom, 2,475 sqft for
S$1,378,868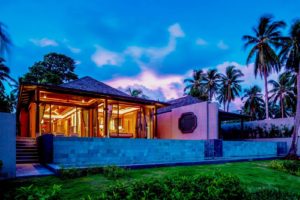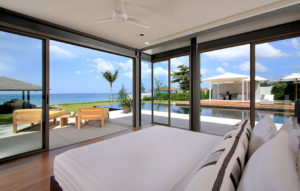 See the listing on Sotheby's International Realty.
This villa has a show-stealing infinity pool that can be viewed from the master bedroom. The serene atmosphere is definitely helped by the lush greenery that surrounds the property. To add on, the beach is also just a stone's throw away which is suitable if you really enjoy frequenting the beach after a long day.
Americas
With S$1.5 million, be swept away with homes that offer you magnificent views of the surroundings. From mountain-top views to snowy peaks, there are options for every nature lover.
Brazil, São Francisco Xavier
Mountainside Cottage, 5-Bedroom, 3,659 sqft for
S$1,324,478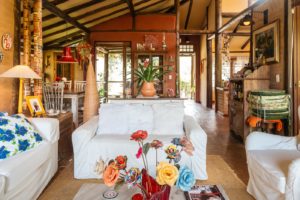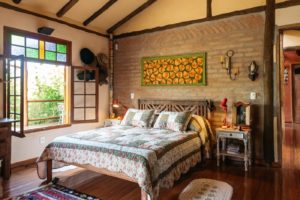 See the listing on Christie's International Real Estate.
Are you looking for peace and calmness? This 2 hectares property is located just a few steps from a refreshing stream. Very well located, this district of São José dos Campos is in a valley embraced by the Serra da Mantiqueira mountain range, just two and a half hours from the capital of São Paulo.
United States, Colorado
Hilltop Home, 5-Bedroom, 5,464 sqft for
S$1,283,726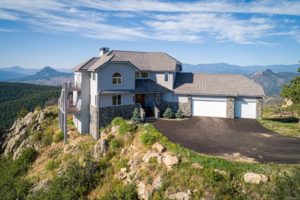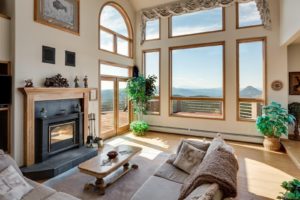 See this listing on Christie's International Real Estate.
Incredible views, privacy and extremely spacious are some of the things you will experience living in this property. Sit on your spacious deck, relax in your hot tub, living room, master suite or dining room to enjoy the majestic views of Pikes Peak, Devils Head Peak and Long Scraggy Peak.
In addition, the master suite takes over the upper level with an oversized bedroom, office suite and large master bathroom with a jacuzzi tub. Tons of natural light, windows and open floor plan. You even have extra bedrooms on the lower level have a steam shower and finished walkout basement equipped with a media room, gym and pool room.
United States, Utah
Old Town Ski Home, 2-Bedroom, 1,008 sqft for
S$1,147,246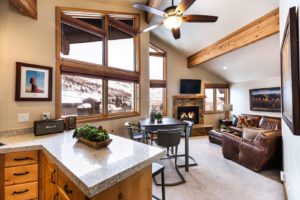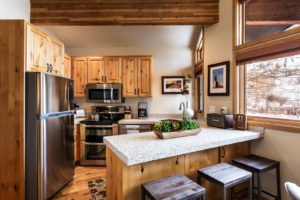 See the listing on Sotheby's International Realty.
You will be thoroughly impressed by this stunning, meticulously maintained Old Town gem. Additionally, this property is a truly unique Old Town property offering you mountain and ski run views, extra parking pad, tons of natural light and an easy walk to Park City transit centre and Main Street. This property is so conveniently located to enjoy all that Park City has to offer.
Europe
With enough digging and researching, we found amazing options all over Europe within the price range of S$1.5 million! If you love panoramic views and having your own large private space, the following options are tailored just for you.
Czech Republic, Prague
Modern Apartment, 2-Bedroom, 1,636 sqft for
S$1,490,549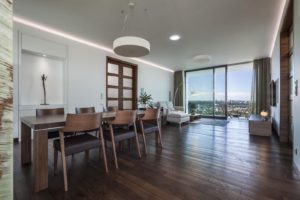 See this listing on Christie's International Real Estate,
You can enjoy a modern and chic design with a panoramic view of the surrounding area if you live here. Just stepping outside to the balcony allows for a refreshing view right at arm's reach.
England, Dartmouth
Creekside Bungalow, 3-Bedroom, 2,250 sqft for
S$1,342,312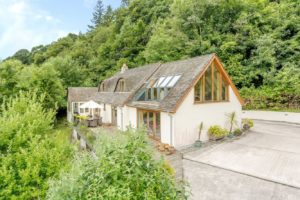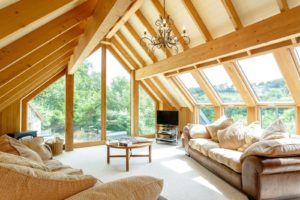 See the listing on Christie's International Real Estate.
This cosy, cottage-like villa features an attic with see-through windows and walls, perfect if you are fond of natural light and stargazers. The flora around this property certainly makes this property more desirable.
United Kingdom, Wales
Contemporary Village House, 5-Bedroom, 0.75-acre total area for
S$1,267,720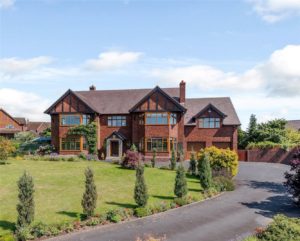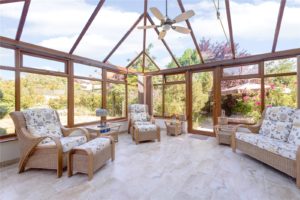 See this listing on Christie's International Real Estate.
Imagine yourself being surrounded by beautiful flora all the time! Inspired by a greenhouse concept, this unit has a beautiful living space, while also a full-glass resting and conversation area which opens up immediately into a private garden.
Africas
Africa may be an unconventional choice for Singaporeans as most of us only heard of the wildlife there and little about the property and developments. However, we managed to find some jaw-dropping properties for the price that you purchased your Singapore property at!
South Africa, Cape Town
Exclusive Estate, 4-Bedroom, 4,897 sqft for
S$1,309,399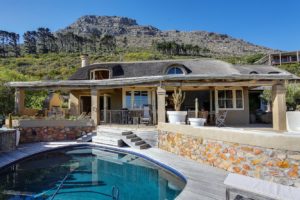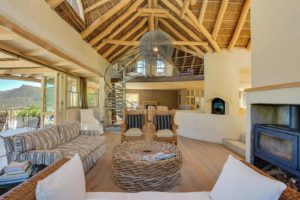 See this listing on Christie's International Real Estate.
This one of a kind thatch home is perfect for you and your family if you enjoy living in symphony with nature. With breathtaking views of the sea, mountains and beyond this spacious home ticks all the boxes, this property has an open living concept for most of its rooms with a pool, decked with a conversational fire pit area. Moreover, there are two feature fireplaces as well as a family T/V room with a gas fireplace.
Interested to know what type of property you can get overseas for S$450K, S$700K or S$2M? Read now and prepare to be blown away!